Chikuhodo's OEM
Development and technical capabilities, production system capable of satisfying customer needs, as well as experiences and achievements gained so far are important factors for OEM of makeup brushes.
One of the most significant achievements in Japan
Chikuhodo has worked on numerous custom-ordered products for cosmetic manufacturers and makeup artists. The success of our luxury makeup brushes in particular has been recognized both nationally and internationally.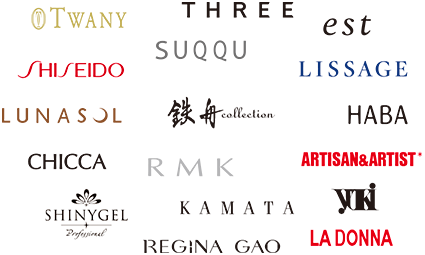 High development and technical capabilities to satisfy customer needs
Producing makeup brushes with many makeup artists and product developers of cosmetic brands, we have enhanced our development and technical capabilities to meet their demands.
The characteristics of makeup brushes desired by our customers are diverse. From state-of-the-art makeup to basic makeup, we can respond flexibly to your requests.
Stable production system
OEM never receives the same order in terms of specifications, number of products, and production period.
Because we have trained professional craft workers for each process and established a production system based on the division of labor, we can provide speedy and stable quality supply regardless of the lot size.